Commercial Window Tinting Solutions
At Rayban Window Tinting in Perth, we understand the many benefits a light and airy workspace provides, from enjoying an unobstructed view of the world outside to illuminating the interior space with natural light that's both easier on the eyes and far more cost-effective than artificial lighting.
Moreover, no one wants to be completely closed-off from the beautiful Western Australia weather, so large office windows with the right degree of tinting help to bring some of its warm and calming natural elements into the workplace, enabling businesses across the City of Perth to create an excellent atmosphere at work for the benefit of all.
Window Film Solutions for All Commercial Environments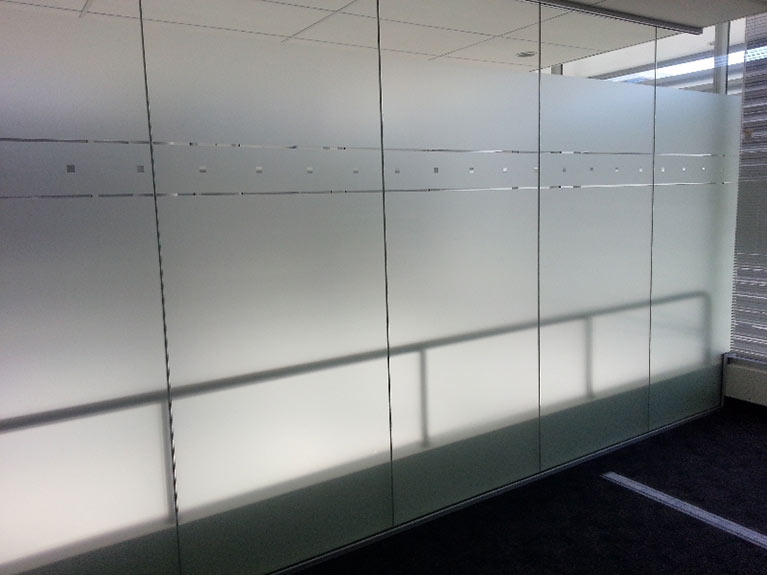 Our window tinting experts offer an excellent range of state-of-the-art window film solutions for commercial environments of all shapes and sizes, from offices and retail stores to restaurants and workshops. We provide a variety of solar film products that effectively reduce solar heat and glare in the workplace, helping to keep employees cool and protected behind even the largest windows, whether they're partially shaded or fully exposed to the sun.
And as we're committed to delivering a complete range of window films and related products for all clients across Perth, Rayban Window Tinting also offers privacy films for office partitions, as well as safety films, security films and anti-graffiti films for high-exposure areas. As you can see from the before and after photos below, our window tinting solutions provide outstanding protection from the sun and they also enable you to achieve a more aesthetically appealing look for your workplace.
With an experienced team that knows the importance of minimising disruptions in the workplace and a broad range of high-quality products from the leading window film suppliers in Australia, we deliver commercial window tinting solutions that meet the requirements of all Perth businesses.
An Excellent Range of Window Tinting Film
Sometimes the glare of the blazing sun shining through the windows of the workplace can be too much, making employees uncomfortable, preventing them from working to their highest potential and putting them at risk of skin cancer. A business organisation's employees are its greatest assets, so it's very important that all businesses recognise that they have an obligation to their employees to provide them with a workplace that's comfortable, safe and pleasant to work in.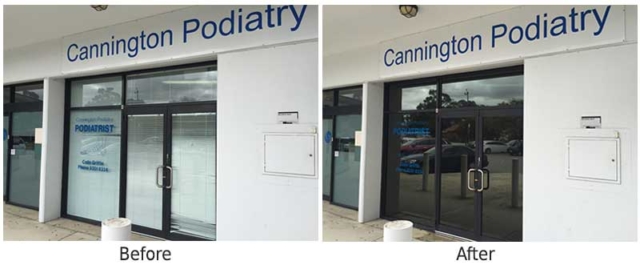 To empower local businesses to make their workplaces comfortable and safe for their workers, we offer an excellent range of high-quality window film solutions for businesses of all sizes and in all sectors throughout the Perth metropolitan area. And with more than 40 years' experience in the window tinting industry, we're sure to have a cost-effective commercial window tinting solution that meets all your requirements.
To learn more about the high-quality commercial window tinting solutions we're able to provide for Perth businesses, or to arrange for one of our friendly window tinting specialists to visit you at your workplace and provide you with a free quote, call Rayban Window Tinting today on (08) 9350 5199.